British Food Fortnight is a national food promotion which invites communities and organisations across the country to celebrate the diverse and delicious, high-quality food produced in this country. Organised by Love British Food the event takes place every autumn and is now in its 19th year. The foodservice sector has been at the heart of the promotion since its early years with hundreds of chefs taking part including some big names like Raymond Blanc and Phil Howard who run special Love British Food menus every year.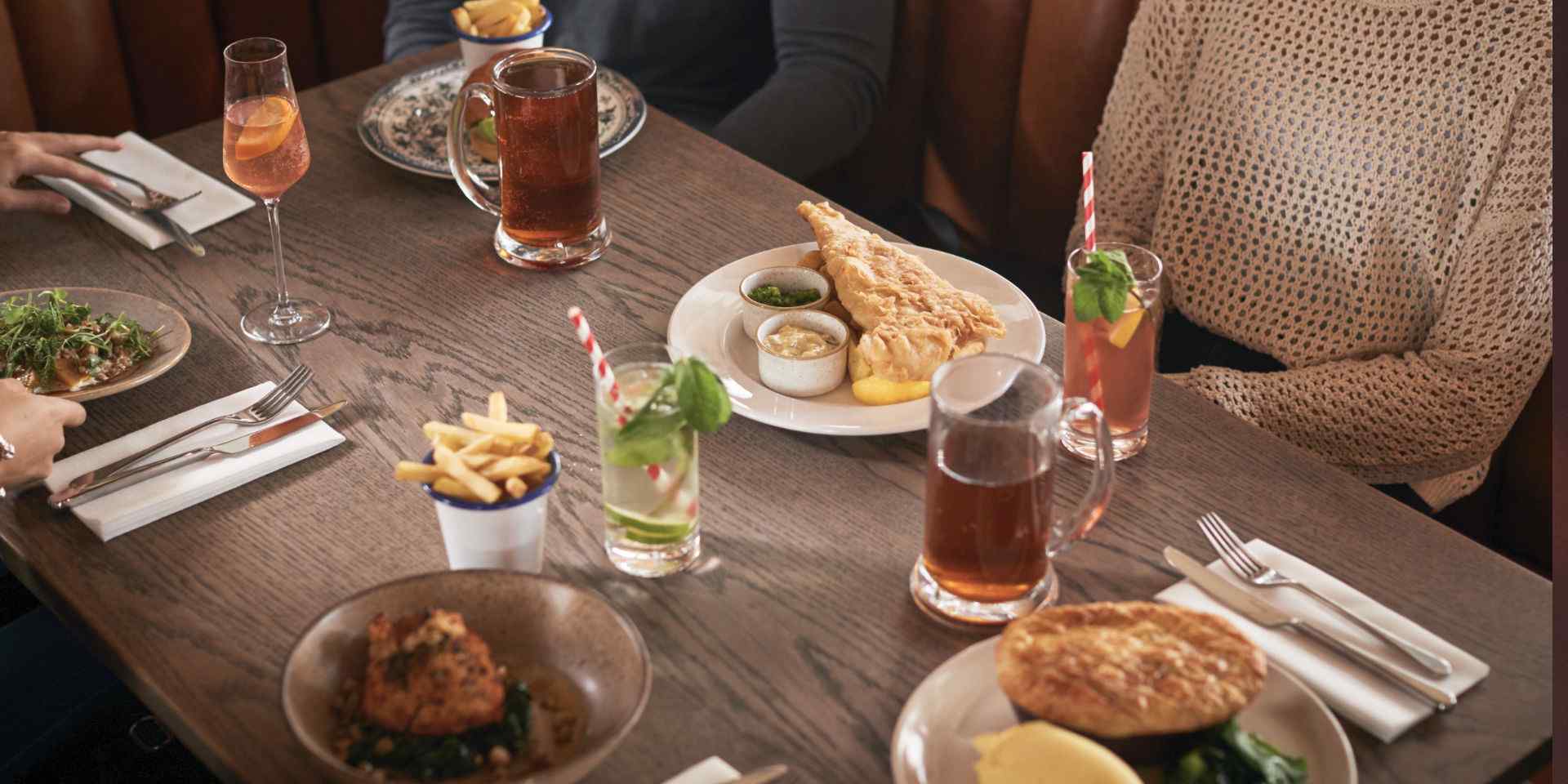 Regional food, regardless of your location, adds value to your menu. Most signature dishes from top chefs in top restaurants are updated regional classics like Bread and Butter Pudding which was on the menu of a 2* Michelin restaurant menu in Lancashire in the late 90s, as were Eccles Cakes.
The rise in popularity of British Food started in the early 80s when the late Chris Oakes, (my first Head Chef and a real father figure) took the position of Head Chef at a family-owned hotel in Taunton called Castle Hotel. Braised oxtail, faggots and other British classics formed his menu, and Chris championed local suppliers, using all the best local food rather than buying from London which most restaurants did at that time. Chris went on to open his restaurant, earning a star again and handed the Castle Hotel to another great chef, Gary Rhodes. Gary did more to champion local suppliers, and regional foods than anyone else has done, he was a true food hero.
Taking advantage of British Food Fortnight takes a little planning if you dont already have a menu that embraces all things British. Look at the local food or regional food in general. Excellent items that could work as bar food, grab-and-go, starters, mains and snacks include:
Toad in the hole
Lancashire Hotpot
Jam Roly-Poly
Bedfordshire Clanger
Welsh Rarebit
Scotch Egg
All classics that customers know and love. Coffee shops can also be involved, creating a daily or weekly special using regional flavours paired to create a great pie like:
Corned Beef and Potato
Pot Roast Chicken, Bacon and Peas
Lancashire Cheese and Onion
Sweet Potato, Pearl Barley and Kale